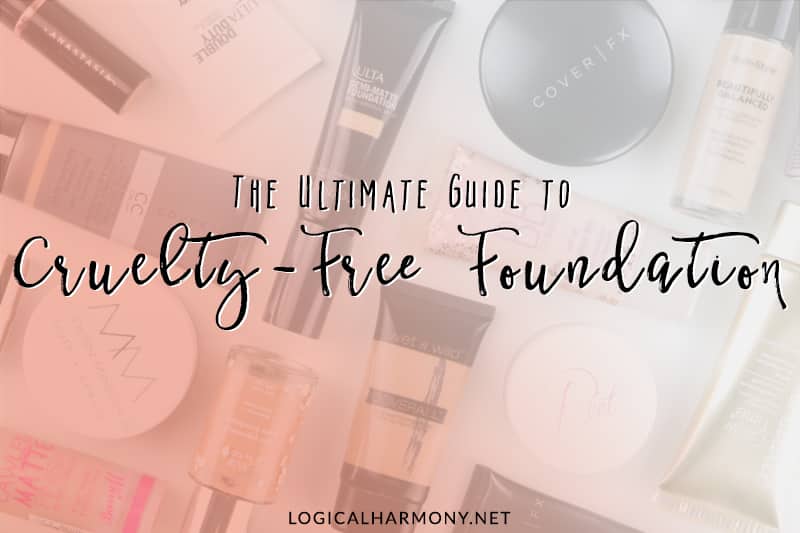 Many Logical Harmony readers ask for help finding a good foundation that is both cruelty-free and vegan. Many people assume that it is hard to find cruelty-free foundation or vegan foundation, but it is actually a lot easier than you may think! In fact, it can be a little overwhelming once you realize all the options that are available. Whether you're looking for a BB Cream, Tinted Moisturizer, Cream Foundation, Liquid Foundation, Powder Foundation… There are lots of vegan and cruelty-free foundation options!
That's why I decided to create the Cruelty-Free Foundation Guide. This guide includes brands that offer cruelty-free and vegan BB creams, CC creams, serum foundations, liquid foundations, mineral foundations, and powder foundations.

This is the most recent update of a post I originally published on February 27, 2015.
The following brands are all cruelty-free and have vegan foundation options. Some of these brands offer foundations that are not vegan, so be sure to read ingredients before purchasing. Brands that are 100% vegan are noted.
---
Cruelty-Free BB Creams, Cruelty-Free CC Creams & Cruelty-Free Tinted Moisturizers –
---
Cruelty-Free Liquid Foundation –
---
Cruelty-Free Serum Foundation –
---
Cruelty-Free Powder Foundation (Pressed and Loose) –
---
Cruelty-Free Stick Foundation –
---
Cruelty-Free Cream Foundation –
If you have a favorite vegan foundation that is missing from this list, please leave a comment and let me know! Curious about the cruelty-free status of a brand? Check out the Cruelty-Free & Vegan Brand list!
---
Other cruelty-free shopping guides: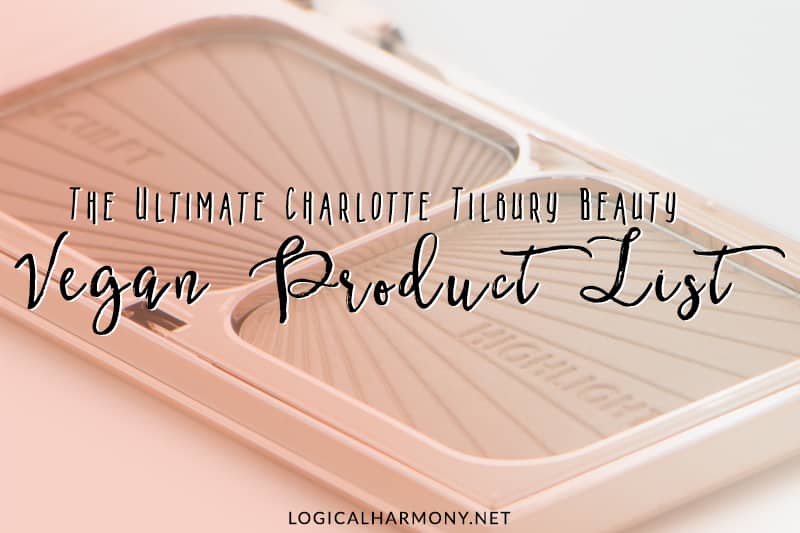 Editor's Note: By using the affiliate links in this post you are supporting Logical Harmony! How does it work? When you purchase a product through one of these links Logical Harmony gets a small commission at no extra cost to you. This is a very large part of what keeps Logical Harmony running – Thank you!
Subscribe Here
We'll send you weekly recaps & more!