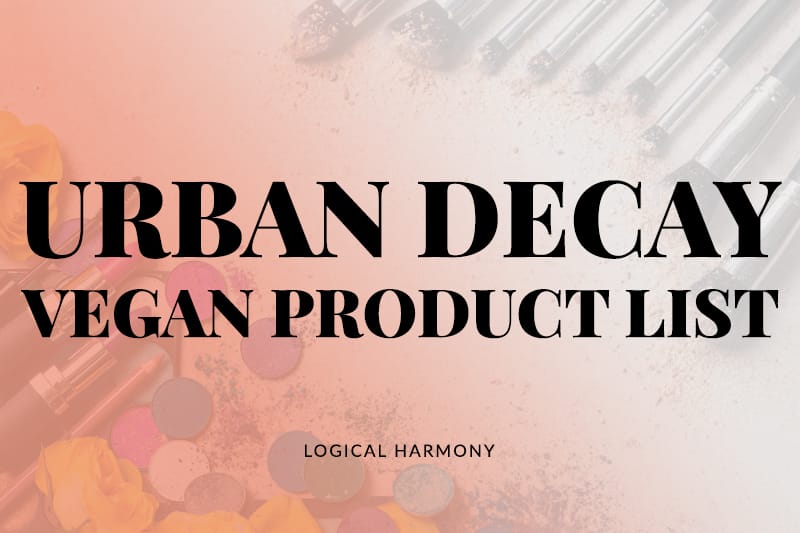 Urban Decay is well known as a cruelty-free brand, but what are the Urban Decay Vegan Products? This list from Logical Harmony will help you find them. It's usually a surprise to people when they realize how many Urban Decay vegan producs there are. From primers and setting sprays, to foundations and concealers, even colour correctors, bronzers, and blushes. There are a lot of vegan options!
Is Urban Decay Cruelty-Free? Yes!
Urban Decay is cruelty-free and they are owned by L'Oreal. L'Oreal is not cruelty-free. I think everyone should decide for themselves how they feel about parent companies who test on animals. Supporting any cruelty-free brand is better than purchasing products from a brand that tests on animals.
The Urban Decay vegan products are:
Urban Decay vegan products – Brushes & Accessories:
What Urban Decay vegan products are your favorites?
Editor's Note: By using the affiliate links in this post you are supporting Logical Harmony! How does it work? When you purchase a product through one of these links Logical Harmony gets a small commission at no extra cost to you. This is a very large part of what keeps Logical Harmony running – Thank you!