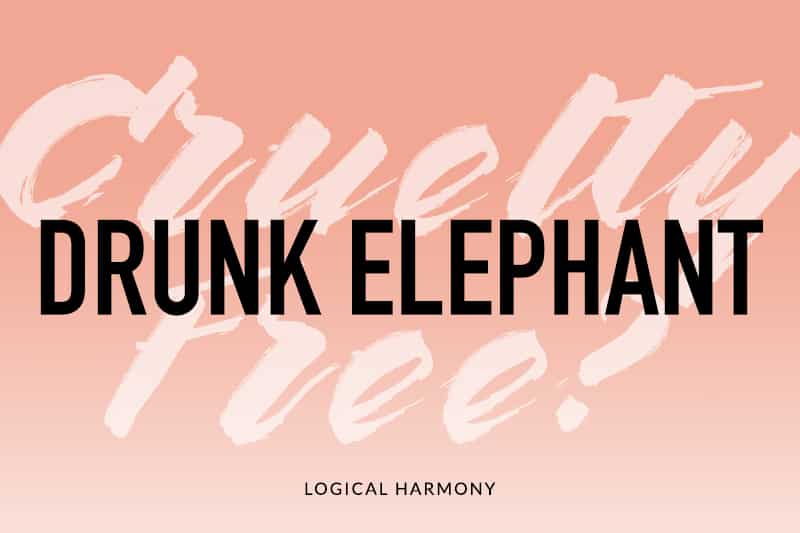 Is Drunk Elephant cruelty-free? Find out now! Logical Harmony helps make cruelty-free easy!
Drunk Elephant is a popular and well-known skincare brand. You can find their products at Sephora, Cult Beauty, Space NK, MECCA, and MECCA Beauty. Drunk Elephant has somewhat of a cult following for their skincare range. Many swear by their products as a part of their daily skincare routine.
For a long time, Drunk Elephant was on the grey area list here on Logical Harmony and I was unable to get a clear animal testing statement from them. I've been in talks with them for a few weeks and wanted to share updates on their cruelty-free stance with you.
Keep reading to find out what's currently going on with Drunk Elephant. Find out what their current stance on animal testing is. And see some exclusive details they shared only with Logical Harmony.
Some of the best-selling Drunk Elephant vegan products are: