The Ultimate Guide to Cruelty-Free Mascara!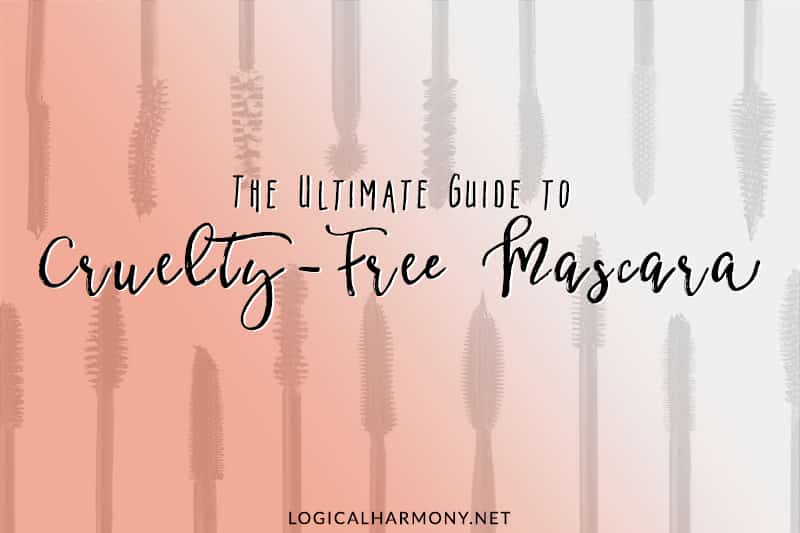 When it comes to finding a cruelty-free mascara, a lot of people need some help. For many people who transition to a cruelty-free beauty routine, finding a good cruelty-free mascara can be one of the hardest parts. Many of us are picky about mascara and know what we want from a formula. Some of us want length, others volume, maybe a mascara that targets the lower lashline, or something that's water-resistant. Figuring out which cruelty-free mascaras to try? That can be a totally different story.
There are so many cruelty-free mascaras out there and that's why I decided to create this cruelty-free mascara guide. There are so many cruelty-free mascaras out there to try. All the brands listed do make vegan mascaras but may make some non-vegan mascaras as well. Where I can I mention specific vegan formulas.
This is the most recent update of a post I originally published on March 4, 2015.
I get a lot of people asking what my favorite cruelty-free and vegan mascaras are. I have tried TONS and, to be honest, a lot of them are just so-so. There are several that I have used over and over and purchased several times. I wanted to give these special formulas their own video for those interested.
My Favorite Cruelty-Free Mascaras are:
Want to see more cruelty-free mascara options? Check out the list below!
The following brands are all cruelty-free and offer some vegan mascara formulas. While they are cruelty-free, some of these brands offer mascaras or other products that are not vegan. This list will be kept as up to date as possible but brands may change formulas, so be sure to read ingredients before purchasing. Any mascaras suggested next to the brand names are not only cruelty-free but also vegan. Brands that are 100% vegan are noted.
Cruelty-Free Mascara Brands with Vegan Mascara Options:
What is your favorite vegan and cruelty-free mascara? Leave a comment below and let me know!
Sign up for Ebates and get cash back on purchases from some of the retailers included in this post, such as Ulta, Sephora, Nordstrom, and more!
Other cruelty-free shopping guides:
[adrotate group="4″]
Editor's Note: By using the affiliate links in this post you are supporting Logical Harmony! How does it work? When you purchase a product through one of these links Logical Harmony gets a small commission at no extra cost to you. This is a very large part of what keeps Logical Harmony running – Thank you!