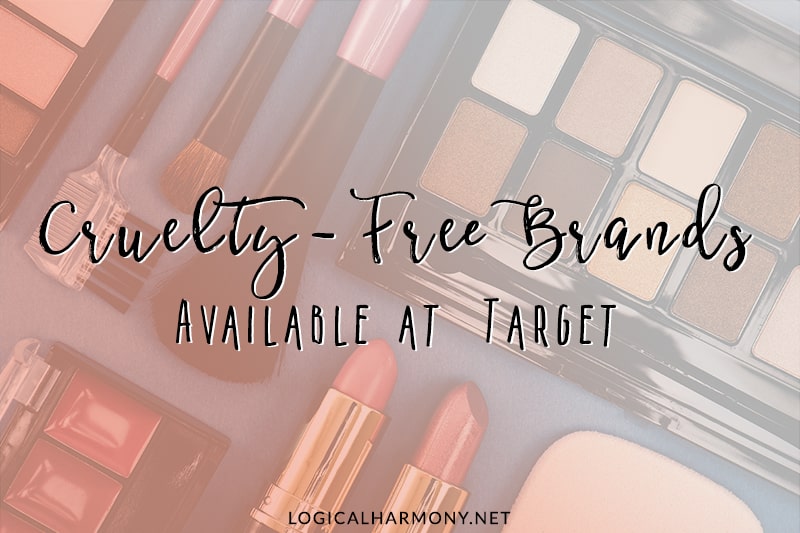 Are there cruelty-free brands at Target? One of the most common requests that I receive is asking for a list of cruelty-free brands that are available at major chains like Target. With so many locations, Target is a chain that is easily accessible to a lot of people. They also carry cruelty-free brands at a variety of price points too. Because they carry such a huge variety of products, this cruelty-free list is also able to extend beyond the beauty section of the store.
This list of cruelty-free brands at Target can help consumers make better choices when shopping here. Because Target carries such a large variety of items, this list extends beyond beauty products. It also includes cruelty-free brands that sell household items, such as cruelty-free cleaning supplies.
This is the most recent update of a post I originally published on November 5, 2014.
All of the brands listed here are the cruelty-free brands at Target. They are free of animal testing and they all also have vegan options. Just as with the Cruelty-Free Brand List, it is noted next to a brand if they are cruelty-free but are owned by a company that tests on animals. It is also noted if they are not just cruelty-free, but are also a 100% vegan brand.
Want to take this list with you? Scroll down to get a printable PDF and a mobile-friendly version!
The Cruelty-Free Brands at Target are:
What are your favorite cruelty-free brands at Target?
Editor's Note: This post contains affiliate links. By using the affiliate links in this post you are supporting Logical Harmony! How does it work? When you purchase a product through one of these links Logical Harmony gets a small commission at no extra cost to you. This is a very large part of what keeps Logical Harmony running – Thank you!