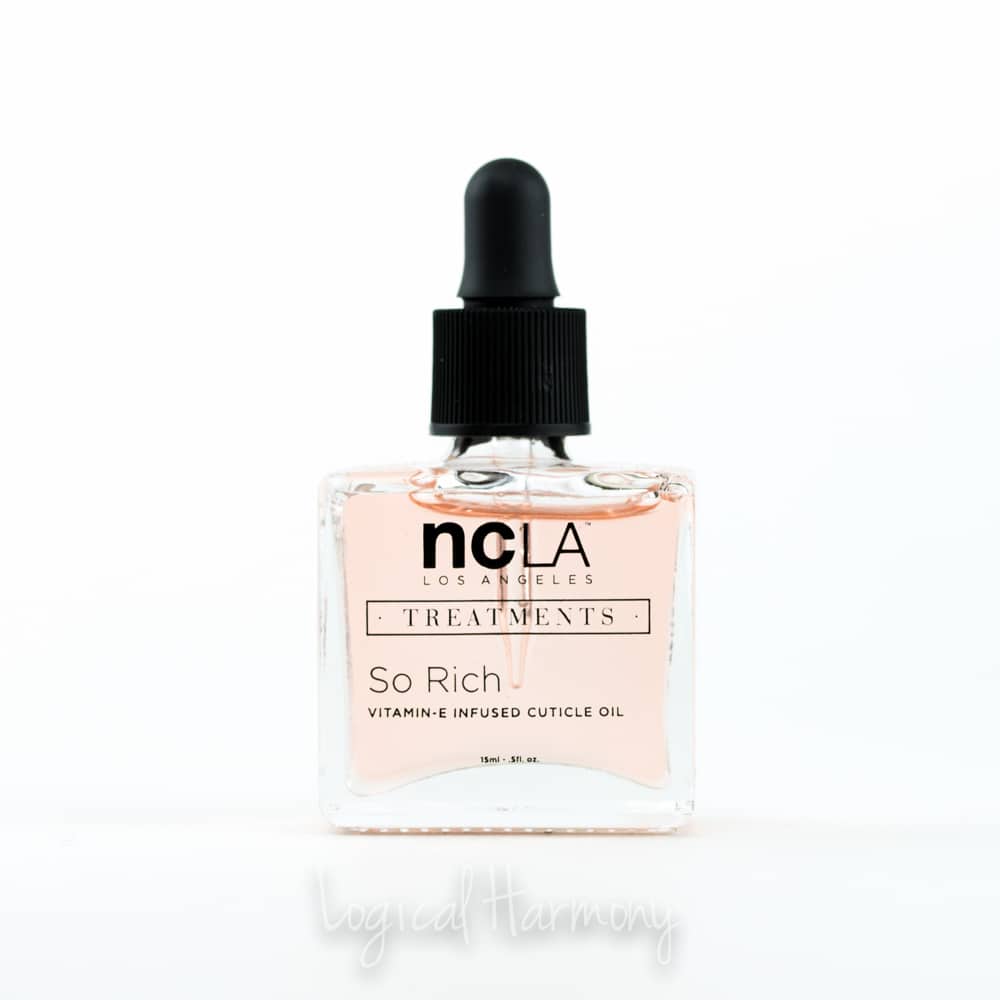 Since switching to only cruelty free and vegan beauty products, I have yet to find a good cuticle oil. Most of the time I just use any hand cream that I have on hand. I thought that this was nourishing enough, and it worked well enough, so I never invested much time in looking for a cruelty free cuticle oil. When NCLA launched their treatments line, I was really curious about the NCLA So Rich cuticle oil.
Claims: "A luxe vitamin E oil treatment that promotes strong and healthy nails for a look that says, 'I've never worked a day in my life'."
Continue reading to read the NCLA So Rich Cuticle Oil Review!