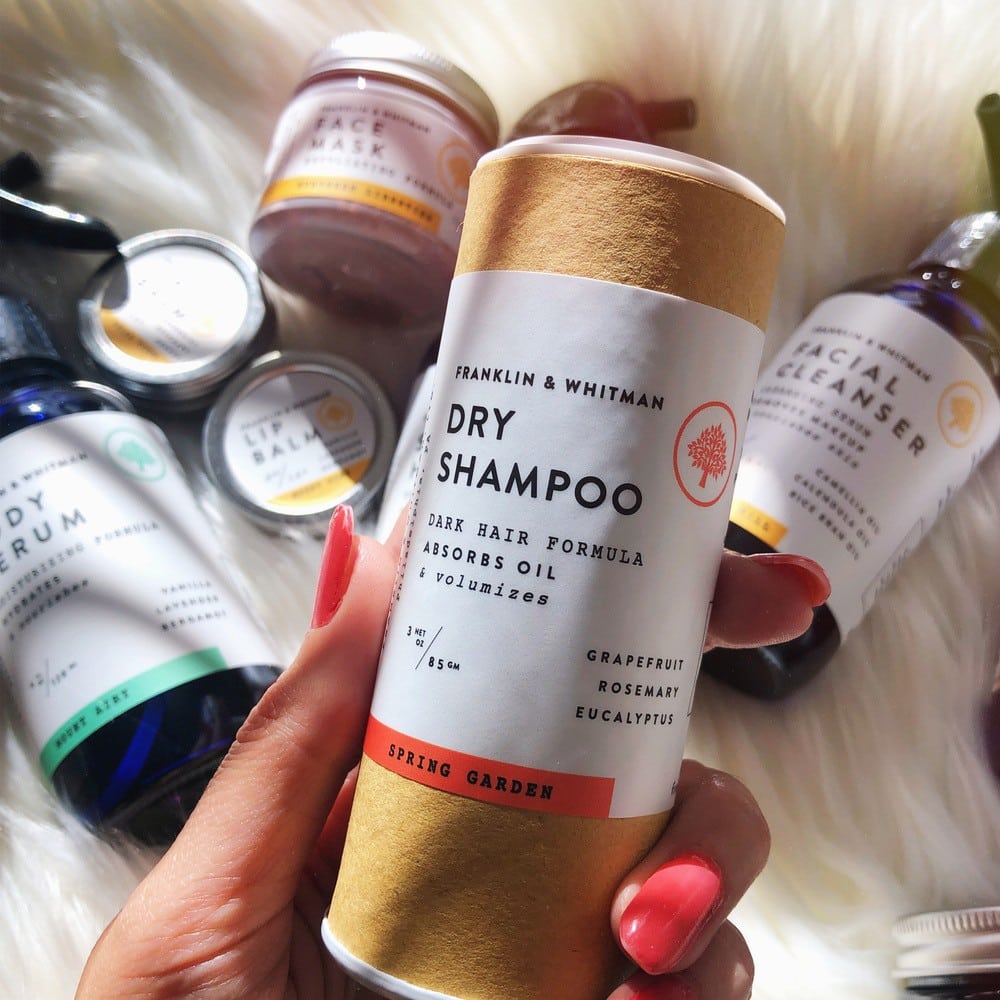 Today I want to talk to you about dry shampoo. In specific, the Franklin & Whitman dry shampoo. Like many of us, I am completely and hopelessly hooked on dry shampoo. It gives my hair more volume and texture. It helps me go longer between washes. And it helps keep my hair looking and feeling fresh.
While there are lots of cruelty-free dry shampoo options out there, it can be tough to find one that's natural, does not come in an aerosol can, and actually works. I've tried just about every cruelty-free dry shampoo that I can get my hands on. From the ones carried at Sephora and Ulta to Lush to the ones made by teeny tiny brands. I've tried the good, the bad, and well, the ugly.
I get asked a lot about the Franklin & Whitman dry shampoo, so I wanted to take a few minutes to share my thoughts and my experience with you.  It claims to leave hair looking clean, refresh the smell, absorb oil, and add volume. How well does it do all of those things? What's the best way to apply it? Read on to hear my thoughts and my experience.
Curious about Franklin & Whitman? Use affiliate code LOGICALHARMONY for 20% off your purchase.