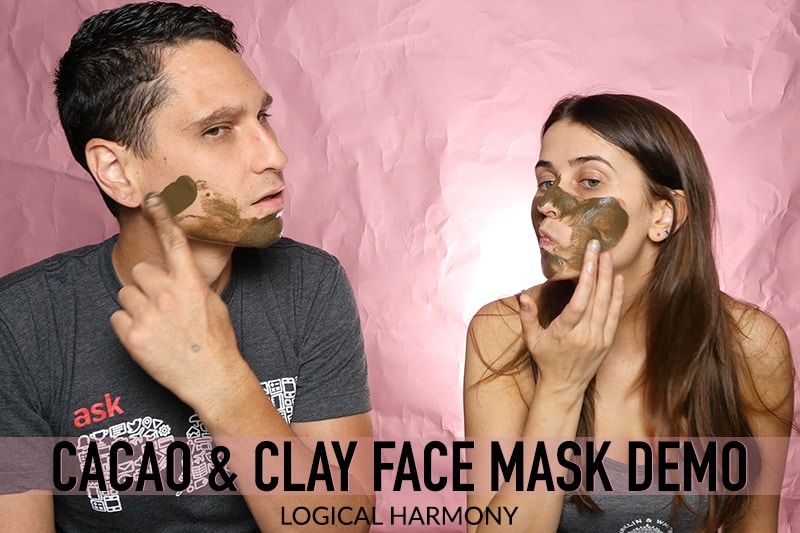 I love trying out new face masks and have been having a lot of fun sharing face mask demos with you. The Franklin & Whitman Oak Lane Mask is made from clay, cocoa, charcoal, and turmeric and claims to leave your skin feeling radiant and renewed. But does it work? Find out in this video!
Franklin & Whitman is not only cruelty-free and vegan, but they also donate 5% of their sales to dog rescue organizations. I think it's great to see brands give back. This is especially impressive to me because it's from their sales, not profits. Founder Chris Cieri was just on the Katie Dalebout podcast, where he talked a lot about the history of the company and their mission. I highly suggest listening to it.

Is Frankin & Whitman Cruelty-Free?
Yes. Franklin & Whitman is cruelty-free, and all of their products are also vegan. They are on the Logical Harmony Cruelty-Free Brand List.
Is the Franklin & Whitman Oak Lane Mask vegan?
Yes. The Franklin & Whitman Oak Lane Mask is vegan. It is free from any animal and animal derived ingredients.
Products included in the Franklin & Whitman Oak Lane Mask Demo video are:
Franklin & Whitman Oak Lane Mask Description from Franklin & Whitman:
"Our top acne fighter! This amazing, nourishing treatment makes your skin smooth, soft and supple. Featuring such powerhouses as organic raw cacao, turmeric, activated charcoal, and Moroccan Rhassoul Clay it will leave your skin feeling renewed and radiant. Our all-natural, preservative-free formula has the unique ability to both nourish skin and reduce breakouts."
Franklin & Whitman Oak Lane Mask Ingredients:
Rhassoul Clay, Theobroma Cacao, Curcuma Longa, Carbo Activatus
Do you think you will pick up the Franklin & Whitman Oak Lane Mask? If you already have it, what do you think about this mask?
Editor's Note: Some of the product(s) featured in this post were provided by a representative of the company named in this post for editorial consideration. Please note that all reviews are 100% honest and a product would not receive a favorable review unless it provided favorable results. By using the affiliate links in this post you are supporting Logical Harmony! How does it work? When you purchase a product through one of these links Logical Harmony gets a small commission at no extra cost to you. This is a very large part of what keeps Logical Harmony running – Thank you!