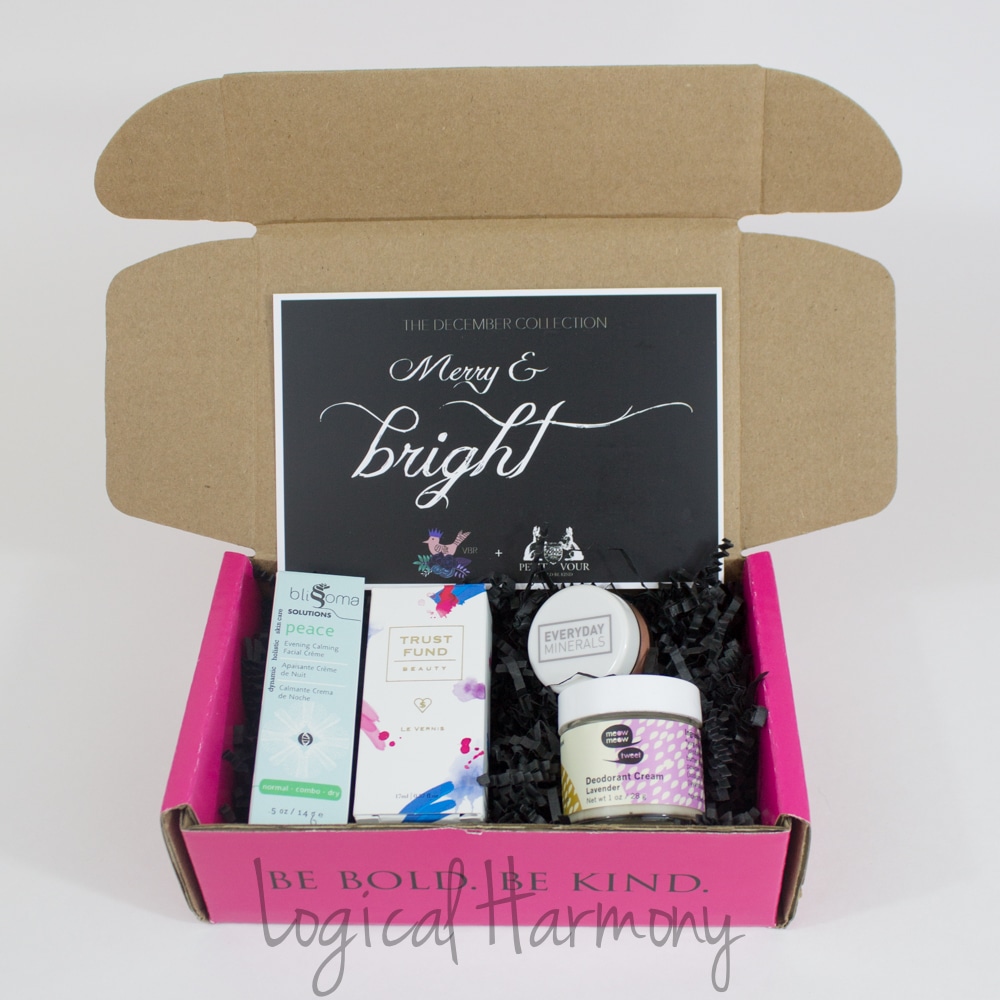 The Petit Vour December Beauty Box was co-curated by fellow vegan beauty blogger Sunny from Vegan Beauty Review. I had seen some sneak peeks of this box and was so excited about the items that were included.
For those who are not yet familiar with Petit Vour, they offer a monthly beauty box. Everything inside the Petit Vour beauty box is cruelty free, vegan, and natural. I give a quick review of all the items included in the box in this post. Look for more detailed reviews of each individual product soon!
Continue reading to find out more about the goodies in the Petit Vour December Beauty Box!