Hello Products Acquired by Colgate-Palmolive – Will They Remain Cruelty-Free?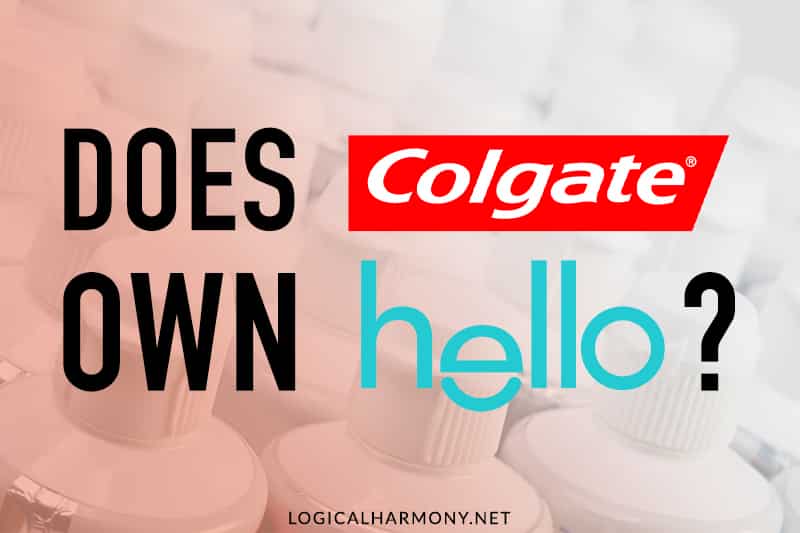 Was Hello Products acquired by Colgate-Palmolive? What's the current status of this cruelty-free brand.
Hello Products, a cruelty-free and vegan-friendly dental brand, has been acquired by Colgate-Palmolive. Hello Products first became available in 2009. While they were initially just toothpaste, they have since expanded into mouthwash, toothbrushes, and dental floss. They offer sought after cruelty-free toothpaste formulates such as whitening, formulas with and without fluoride, formulas for sensitive teeth, and even a range for kids. Their most recent launch includes a toothpaste, mouthwash, and floss made with Hemp Seed Oil.
Hello Products can be found at Target, Whole Foods, Walmart, CVS, Thrive Market, Grove, Kroger, Ulta, Rite Aid, and many many other retailers. They are very easy to find, and an affordable cruelty-free brand too.
What could this mean for the Hello Products cruelty-free status? In this post, I'll share the information that is currently available. I will also update as more details become available, so you can be totally in the loop.
WWD is reporting that Tatcha has been acquired by Unilever for a sum that approaches $500 million. This would be a massive acquisition and one of the largest that Unilever has made.
Was Hello Products Acquired by Colgate-Palmolive?
Yes. Cruelty-free brand Hello Products has been acquired by Colgate-Palmolive.
This has been reported by Business Wire, NASDAQ, The New York Times, and Business Insider.
Colgate-Palmolive issued a press release on January 23, 2020 about the acquisition.
Colgate-Palmolive Company (NYSE:CL) today announced that it has agreed to acquire Hello Products LLC ("Hello"), one of the fastest-growing, premium oral care brands in the United States, a portfolio company of Tenth Avenue Holdings, a New York City based private, diversified holding company.

Hello has a distinct "naturally-friendly™" lifestyle positioning with strong appeal among younger consumers and across broad segments. Hello's products, which include adult and kids toothpaste, mouth rinse, toothbrushes and floss, are sold only in the United States primarily in food, drug and mass retailers and through e-commerce.

The transaction will be financed with a combination of cash and debt and is currently expected to close no later than February 2020. Hello will continue to be led by founder Craig Dubitsky and Lauri Kien Kotcher, Chief Executive Officer.

Noel Wallace, Colgate's President and CEO commented, "We are excited to welcome Hello to the Colgate family and are especially pleased that Craig and Lauri will continue in their leadership roles. We have great respect for the Hello team and their impressive product line, and value the strong connection they have made with younger consumers. With its distinct on-trend positioning, Hello is a terrific complement to our Colgate and Tom's of Maine brands and we look forward to supporting its continued growth and success."

Hello's founder, Mr. Dubitsky, said, "Colgate is the ideal partner for Hello with a like-minded commitment to the best consumer oral health, the environment and our communities." Hello's CEO, Ms. Kien Kotcher, added, "Seeing how they have helped other companies grow and thrive in their portfolio, we are even more excited to join forces."

Including transaction costs, the acquisition is expected to be flat to a penny dilutive to 2020 diluted earnings per share. The terms of the deal have not been disclosed.

Wachtell, Lipton, Rosen & Katz acted as legal advisors to Colgate-Palmolive on the transaction. Zukerman Gore Brandeis & Crossman acted as legal advisors to Hello Products on the transaction and Piper Sandler acted as financial advisors to Hello Products on the transaction.
Will Hello Products remain cruelty-free?
Acquisitions like this always make cruelty-free consumers nervous. It can be hard to know what it could mean for a brand's cruelty-free stance. I think it's always best to hold out on assuming that it will change things for the brands. Acquisitions are complicated, integration takes time, and brands have a variety of reasons for them to happen.
At this time, there is no indication that the cruelty-free status of Hello Products will be impacted by the acquisition.
I have reached out to the brand for a statement. When and if I receive one, this post will be updated. I do think it's promising that the CEO and the founder are remaining with Hello Products.
What other cruelty-free brands does Colgate-Palmolive own?
Almost all brands owned by Colgate-Palmolive are not cruelty-free, they do own a few brands that are. Several years ago Colgate-Palmolive acquired Tom's of Maine, another company focused on dental products. Tom's of Maine has been able to maintain its cruelty-free status.
Can acquisitions change things for cruelty-free brands?
Over the years, the cruelty-free beauty community has seen a lot of acquisitions. In most cases, they have not impacted the brand's cruelty-free status. That said, there are some times where it has.
The reasons behind Hello Products being acquired by Colgate-Palmolive are unknown at this time, but based on the statement above it sounds like the goal is to help the reach of Hello Products.
I personally think it's best to not assume that it means a brand may no longer be cruelty-free until statements are made from the brand themselves. Many brands that have been acquired by larger companies do remain cruelty-free.
Why do brands get acquired?
Some brands get acquired because they have grown as much as they can on their own. They need various business connections to meet consumer demands.
Other brands are acquired to help them reach new markets. The goal is to be more easily available to their current customer base. This does not always mean expanding into regions like China. For some brands, it means making products more available in Europe and other regions where they just have a small presence.
Sometimes the bigger company, in this case, Colgate-Palmolive, is looking to add more lines within a product verticle to their portfolio and the brands they are looking at happen to be cruelty-free.
Is being acquired a negative thing?
It's not always a negative thing. It does not automatically mean that the brand will start testing on animals.
It can make cruelty-free brands more accessible to people that might have a harder time finding them. Brands are listening to what their current customers want and taking that into account with their contracts as well. This means cruelty-free products are available to more people.
How do you feel about cruelty-free brands with a parent company that is not cruelty-free?
Some consumers avoid brands that have a parent company that is not cruelty-free. For those consumers, this means that Hello Products may no longer be a brand that they support. I think this decision is up to each individual. It's important to let all brands know that cruelty-free is important to you and how it factors into your decision to purchase. This is why these brands remain featured on Logical Harmony, my YouTube channel, and my Instagram, but always have a notation next to them for those who are interested.
What do you think about this acquisition? Will it impact your feelings about Hello Products? Share your thoughts in the comments!