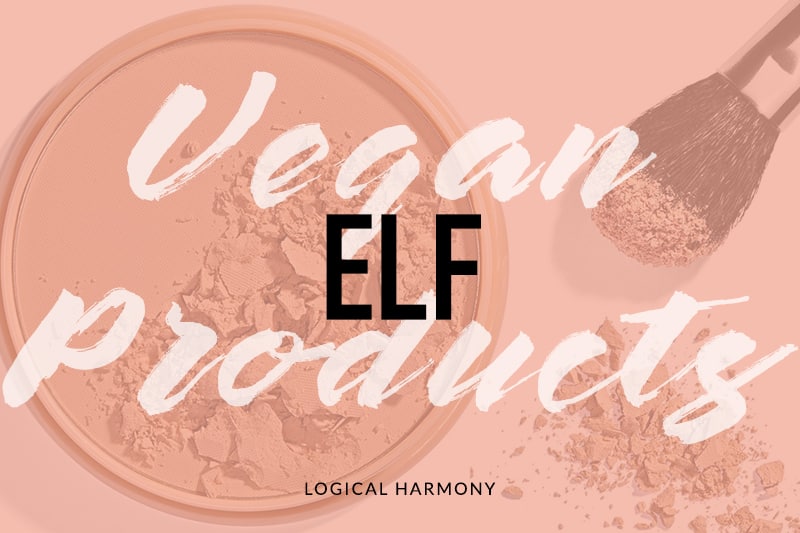 Looking for a list of ELF vegan products? Logical Harmony has you covered!
ELF is cruelty-free, but there has been some confusion about their vegan options. ELF happens to be one of my favorite brands. I love that this drugstore brand is so easily accessible (you can find them at Ulta and Target), puts out on-trend releases often, and is completely cruelty-free. ELF is one of those brands that shows that anyone can use cruelty-free products. It's not tough! They also make everything from makeup and makeup brushes to skincare.
Curious what the ELF vegan-friendly product options are? Keep reading!
Some of the best-selling ELF vegan products are:

Is ELF Cruelty-Free? Yes! ELF is cruelty-free.
ELF is cruelty-free. They do not test on animals at any point, nor do they hire any 3rd parties to test on animals on their behalf.
Are all ELF products vegan? Yes!
Not only is ELF Cosmetics cruelty-free, but they are also completely vegan. All of their products are made without the use of any animal or animal derived ingredients.
My Favorite ELF Vegan Products:
Since all ELF products are vegan-friendly, I wanted to take this opportunity to share some of my favorites with you.
Where can you find ELF?
Find ELF on their own website, Target, Ulta, Walmart, Kohl's, Walgreens, Superdrug, and many drugstores.
Some of the best selling ELF vegan products are:

Editor's Note: By using the affiliate links in this post you are supporting Logical Harmony! How does it work? When you purchase a product through one of these links Logical Harmony gets a small commission at no extra cost to you. This is a very large part of what keeps Logical Harmony running – Thank you!