Cruelty-Free SPF Products – Sunscreens & More!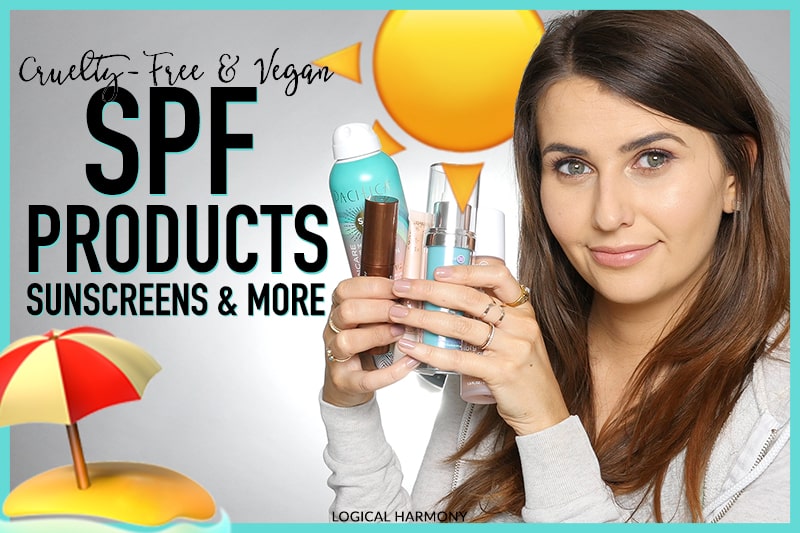 Cruelty-free SPF and sunscreens are products that a lot of people ask about. A lot of us know what we need to be wearing an SPF daily, but what are the options? In this video, I share a lot of cruelty-free SPF products with you. Traditional cruelty-free spf sunscreen options are getting easier and easier to find and I get a lot of questions about what daily SPF options can be worn with makeup. Because of that, I focused this video on cruelty-free SPF products that will likely work best with your day-to-day life. I also added in some traditional SPF options as well.
If you've been looking for good cruelty-free SPF options, hopefully this video will help!

In this video, I wanted to include a variety of ways that you can add cruelty-free SPF products into your beauty routine. Below I list out all of the products mentioned in the video above. I also included some other cruelty-free SPF products that I don't have but may be good options as well. Not only are all of these SPF products cruelty-free, but they are also all vegan! This means that they are not only free of animal testing, but also any animal ingredients.
As I mentioned in the video, a lot of people ask about cruelty-free sunscreen and cruelty-free SPF options so I wanted to give you lots to pick from!
Cruelty-Free SPF Products that work with Makeup:
Cruelty-Free SPF Products for your Lips:
Cruelty-Free SPF Spray Sunscreens:
Cruelty-Free SPF Face Sunscreens:
Traditional Cruelty-Free SPF Sunscreens:
What are your favorite ways to work a cruelty-free SPF product into your routine? What are your favorite cruelty-free SPF products?

Editor's Note: Some of the product(s) featured in this post were provided by a representative of the company named in this post for editorial consideration. Please note that all reviews are 100% honest and a product would not receive a favorable review unless it provided favorable results. By using the affiliate links in this post you are supporting Logical Harmony! How does it work? When you purchase a product through one of these links Logical Harmony gets a small commission at no extra cost to you. This is a very large part of what keeps Logical Harmony running – Thank you!