Voloom Hair Volumizing Iron Review
We have all heard of flat irons and curling irons, but have you heard of a volumizing iron before? I definitely had not! Voloom is a brand new hair tool that promises to give you long lasting volume. Through iFabbo, I was able to give one a try and review. Voloom is the first ever hair volumizing iron that is specifically meant to use heat to add long lasting volume to your hair. I have fine hair and am constantly trying to get more volume, so I could not wait to try it!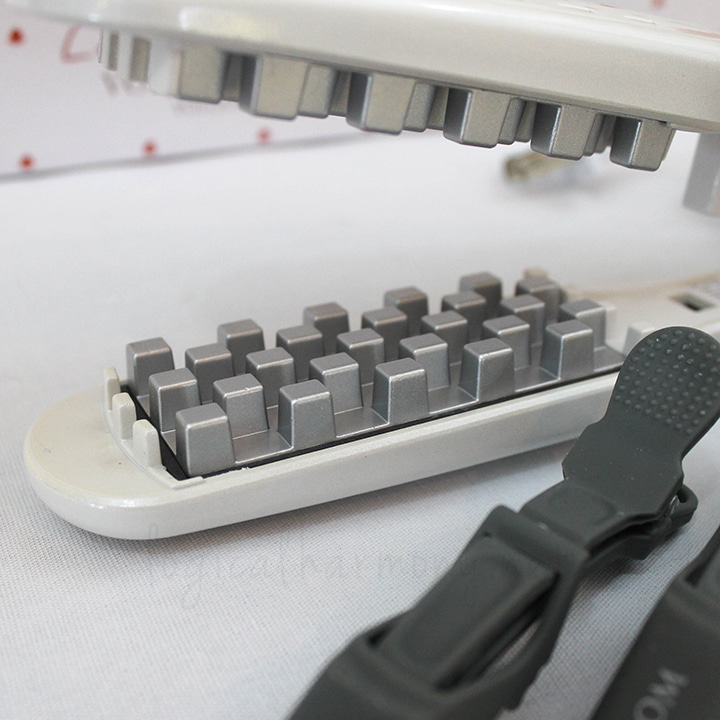 The Voloom iron is textured in a waffle pattern that creates pockets of volume in your hair. These pockets give your layers lots of volume. Unlike a flat iron or a curling iron, you do not run the Voloom hair volumizing iron through your hair. Instead, you section out the top layer and the very front section of hair. For the rest, you go through in small sections and clamp the iron down then quickly release.
The process goes quickly! It only took me about 10 minutes to do my entire head. The reason that you don't use Voloom on the top layer of hair is so that you have a smooth layer above the textured layer. The texture will relax as your hair cools, but this untouched top layer keeps it looking smooth.
It is really important that you only use Voloom on dry hair. Even though your hair is not exposed to heat for long, it is exposed to high temperatures. The recommended temperature settings are 320-350F for fine, damaged, or chemically treated hair, 350-370F for normal hair, medium, healthy hair, and 370-390F for thick, coarse or curly hair.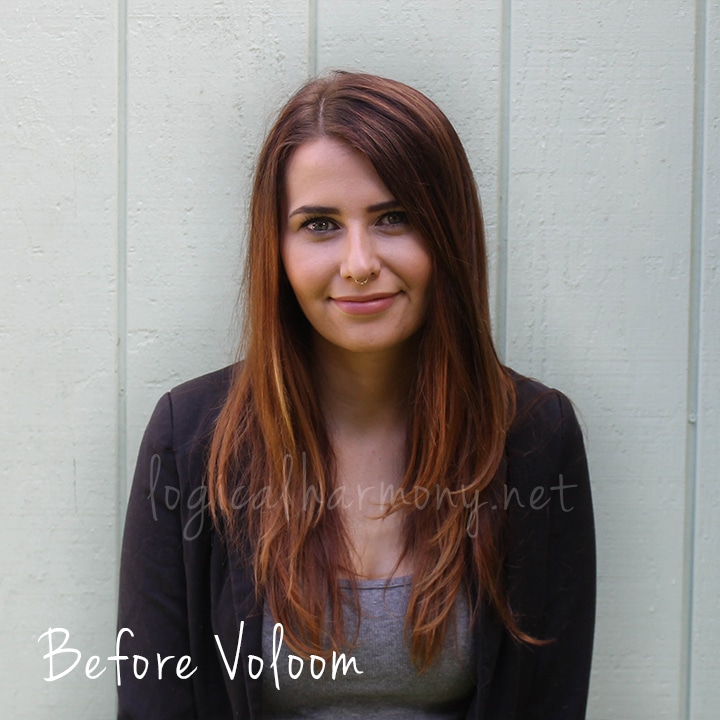 Above is my hair before I used Voloom. While my hair was damp, I used mousse and a heat protecting spray on it before blow drying and then using the Voloom hair volumzing iron. I did not try to add any volume to my hair through the way I blow dried it, teasing, or using a texturizing product.
Above is my hair after using Voloom. You can definitely see a visible difference in the amount of volume that my hair has. I was really impressed with the volume that I had a result of using the Voloom Hair Volumizing Iron. It's gorgeous, full, and long-lasting! To me, it looks completely natural and not overdone. It's definitely more volume than my hair has on it's own! The texture left from the waffle pattern did soften, but the volume remained in my hair.
You can purchase your own Voloom Hair Volumizing Iron online for $129.99. For those looking to consistently add more volume to their hair, this is a great option to try. I will definitely be using it again in the future!
Editor's Note: The product(s) featured in this post were provided by a representative of the company named in this post for editorial consideration. Please note that all reviews are 100% honest and a product would not receive a favorable review unless it provided favorable results.
Photos by Justin M.G. Mendez