My Favorite Vegan Products from Cover FX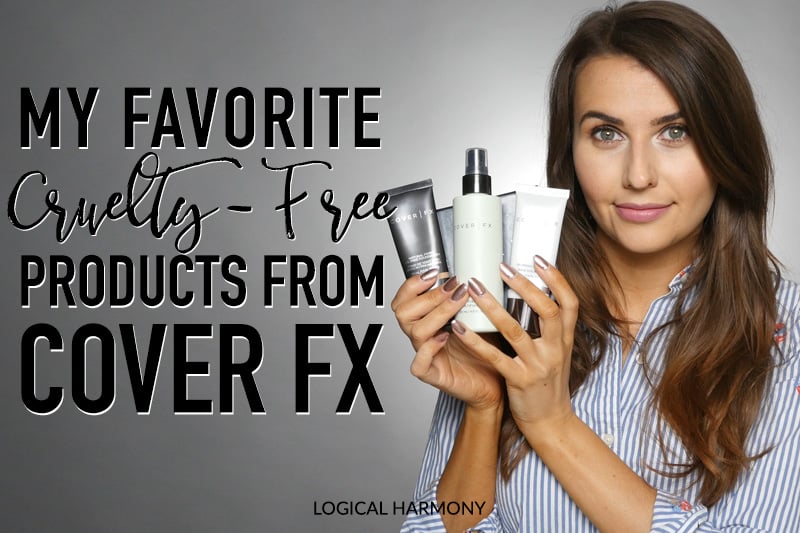 Cover FX is one of my favorite cruelty-free brands and I use their products all the time. Not only are they cruelty-free, but there are also tons of vegan products from Cover FX. Because they have been mentioned so many times here on Logical Harmony, in photos on Instagram, and in videos on YouTube, so many of you have asked which Cover FX products are my all time favorites. I own the majority of the Cover FX line and have tried just about everything that they make. On any given day, odds are also very high that I am wearing at least one Cover FX product.
In this video, I share my favorite vegan products from Cover FX with you!

Is Cover FX Cruelty-Free?
Yes. Cover FX is cruelty-free. They are on the Logical Harmony Cruelty-Free Brand List and are also certified cruelty-free by PETA.
Does Cover FX have vegan products?
Yes. All products from Cover FX except the MintTint FX and MintGlaze FX are vegan.
Products mentioned in the My Favorite Vegan Products from Cover FX video are:
Shopping on the Cover FX website? Use code TASHINA and get 15% off your order!
What are your favorite vegan products from Cover FX?
Editor's Note: Some of the product(s) featured in this post were provided by a representative of the company named in this post for editorial consideration. Please note that all reviews are 100% honest and a product would not receive a favorable review unless it provided favorable results. This post contains affiliate links. This means that Logical Harmony will receive a commission from items purchased through these links. This helps keep Logical Harmony running, and we appreciate your support.