10 Best Cruelty-Free Bath Products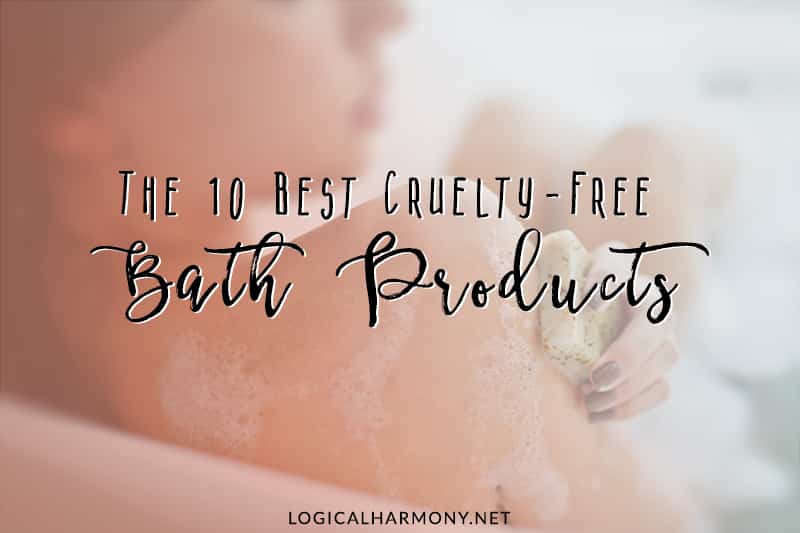 When it comes to taking some time to unwind and relax, a lot of us like to add baths into our downtime experience. I get a lot of emails asking about cruelty-free brands that offer bath salts, bubble baths, and other additions to your tub. A lot of people have grown up using the same brands and it can be a bit intimidating to make a change simply because there are so many cruelty-free bath products to choose from now. I have tried a lot of them out, and in this post I share the Ten Best Cruelty-Free Bath Products that I have found. I have tried a lot of them out and there are some that I continue to reach for again and again.
In this post, I share the Ten Best Cruelty-Free Bath Products that I have found. From bath salts to bubble bath to bath bombs… I even share my tips on having a luxurious cruelty-free bath on a budget. All of the products mentioned in this post are not only cruelty-free but also vegan as well.
What are your favorite cruelty-free bath products? I always love trying out new bath salts, mineral baths, bath bombs, and bubble baths!
Some of the merchants mentioned in this post work with Ebates. Ebates is a great tool to use when shopping online because it lets you get cash back on your purchases. Sign up for Ebates now and start saving!
Editor's Note: Some of the product(s) featured in this post were provided by a representative of the company named in this post for editorial consideration. Please note that all reviews are 100% honest and a product would not receive a favorable review unless it provided favorable results. This post contains affiliate links. This means that Logical Harmony will receive a commission from items purchased through these links. This helps keep Logical Harmony running, and we appreciate your support.