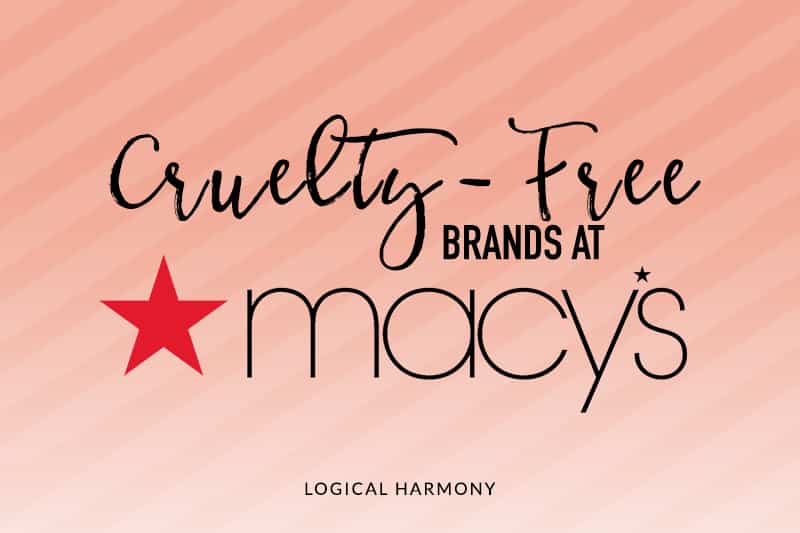 This list of cruelty-free brands at Macy's will help make shopping easier for you!
Browsing the Macy's beauty section is always a little overwhelming. There are so many beauty counters there and so many brands to check out! But how do you know which are cruelty-free? For many consumers, big stores like Beauty Bay, Ulta, Sephora, and Nordstrom are some of the main places where they purchase cosmetics, skincare, and hair care. Being aware of the cruelty-free brands at Macy's can be a challenge. Macy's carries so many brands and it can be a little overwhelming to figure out which are cruelty-free and which are not.
This guide from Logical Harmony will help you find the cruelty-free brands at Macy's to help make your shopping trip just a little bit easier. Once you've picked the brands, there are so many products to choose from. All of the cruelty-free brands at Macy's have vegan-friendly options as well.
Best selling cruelty-free products at Macy's:

Note: By using the affiliate links in this post you are supporting Logical Harmony! How does it work? When you purchase a product through one of these links Logical Harmony gets a commission at no extra cost to you. This is a very large part of what keeps Logical Harmony running – Thank you!
[Read more…]

about Cruelty-Free Brands at Macy's