My Cruelty-Free Must-Haves from Kani Botanicals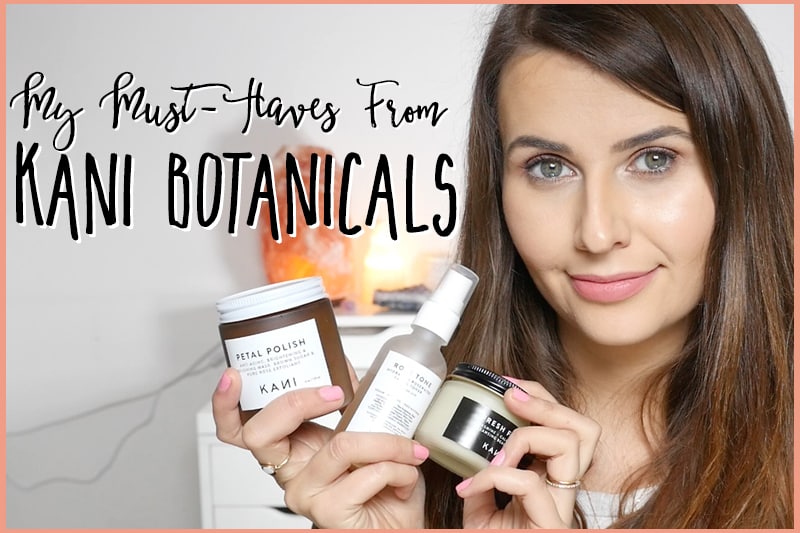 I have been using a lot of cruelty-free skincare from Kani Botanicals lately and wanted to share my favorites with you. Not only is everything cruelty-free and all natural, but everything from Kani Botanicals is also all vegan. I know that they just appeared in a haul video after I placed a huge order from them, but I've actually been using these products for over a month now and have been dying to share my favorites with you!
Is Kani Botanicals cruelty-free? Yes! Kani Botanicals is a cruelty-free brand.
Are any Kani Botanicals products vegan? Yes! All products from Kani Botanicals are both cruelty-free and vegan.
My Cruelty-Free Must-Haves from Kani Botanicals are:
Kani Botanicals Green Tone
To learn more about these specific products and why I love them, please watch the video. More details on all of the products, including ingredient lists, can be found on the Kani Botanicals website.
Have you tried any of these cruelty-free and vegan products from Kani Botanicals before? Which Kani Botanicals products are your favorites?
Editor's Note: Some of the product(s) featured in this post were provided by a representative of the company named in this post for editorial consideration. Please note that all reviews are 100% honest and a product would not receive a favorable review unless it provided favorable results. By using the affiliate links in this post you are supporting Logical Harmony! How does it work? When you purchase a product through one of these links Logical Harmony gets a small commission at no extra cost to you. This is a very large part of what keeps Logical Harmony running – Thank you!