Is Marc Jacobs Beauty Cruelty-Free?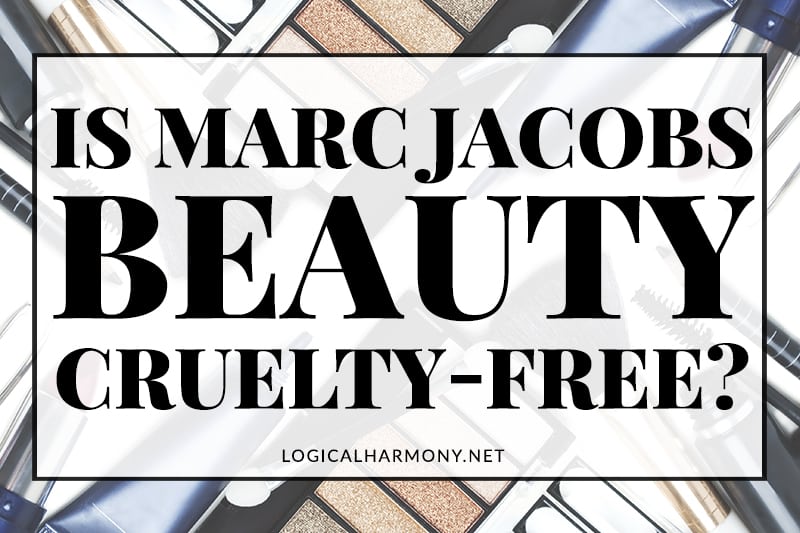 For a long time, Marc Jacobs Beauty has been on the Brands to Avoid list here on Logical Harmony. I've been back in touch with them on and off for a couple of years and, until recently, there didn't seem to be much of a change communicated in their policies around animal testing. From the consumer perspective, asking, "Is Marc Jacobs Beauty cruelty-free?", would often turn up a large variety of answers. Thankfully, I have had some really productive talks with them over the past couple of months and am happy to share that Marc Jacobs Beauty has now been added to the Cruelty-Free Brand List!
Is Marc Jacobs Beauty cruelty-free? The answer is yes! Marc Jacobs Beauty is cruelty-free – there is no animal testing occurring anywhere!
Previously Marc Jacobs Beauty was on the Brands to Avoid list because they told myself and others that they did test their products on animals when required by law and that they did not require their ingredient suppliers to be cruelty-free. This was concerning because the answers that they used to give were also not consistent. I am glad that I was able to talk to them and sort through things.
I can now say that Marc Jacobs Beauty is not selling in any markets that require animal testing and they do require that their ingredient suppliers be cruelty-free.
Are there any Marc Jacobs Beauty vegan products? I am currently working with the brand on a list of the vegan products from Marc Jacobs Beauty that can be shared.
Are Marc Jacobs Fragrances cruelty-free too? No. Marc Jacobs Fragrances are not cruelty-free. It is a separate company from Marc Jacobs Beauty. The fragrance company is owned by Coty and they do test on animals when required by law. Marc Jacobs Beauty is owned by Kendo, who does not test on animals.
If you were curious about the Marc Jacobs Beauty cruelty-free status and animal testing stance, hopefully this helps to clear some things up.