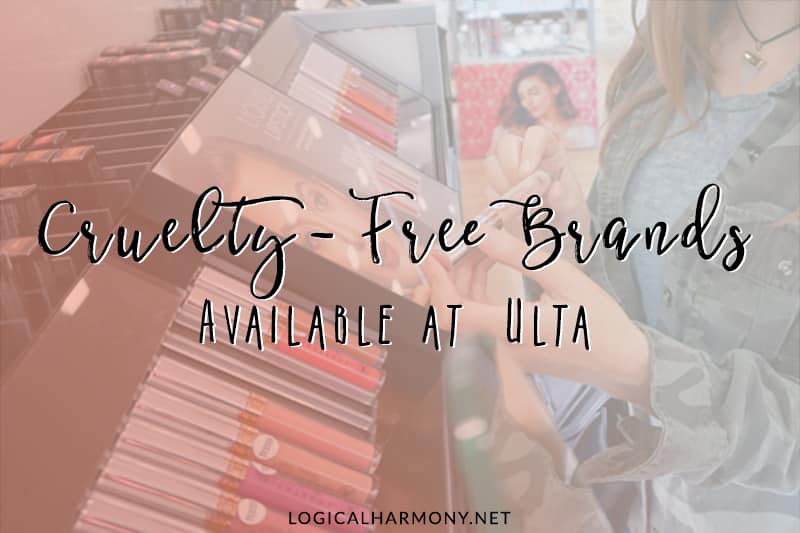 Trying to figure out what the cruelty-free brands at Ulta are? This guide from Logical Harmony can help!
For many beauty lovers, big retailers like Ulta, Sephora, Nordstrom, Beauty Bay, Cult Beauty, and others are some of the main places where we purchase cosmetics, skincare, and hair care. Ulta is unique in that they carry both high-end and drugstore brands. This makes it easy to do a lot of your beauty shopping in one place. Being aware of the cruelty-free brands at Ulta can be a challenge simply because they carry so many brands. In an effort to make things easier for consumers, I wanted to create and share this list of cruelty-free brands at Ulta.
Take this guide of cruelty-free brands at Ulta with you the next time you go to an Ulta store (details on how to do that are in the post!) or reference it for easy online cruelty-free shopping! Curious about some of the brands sold at Ulta aren't cruelty-free? That's also in the post!
Remember to use #LogicalHarmonyApproved on Instagram to show off all of your Logical Harmony Approved picks, purchases, and looks! Make sure to follow me on Instagram and subscribe on YouTube as well.
Popular cruelty-free products sold at Ulta:
Note: By using the affiliate links in this post you are supporting Logical Harmony! How does it work? When you purchase a product through one of these links Logical Harmony gets a commission at no extra cost to you. This is a very large part of what keeps Logical Harmony running – Thank you!
[Read more…]

about Cruelty-Free Brands at Ulta (Updated For 2021!)