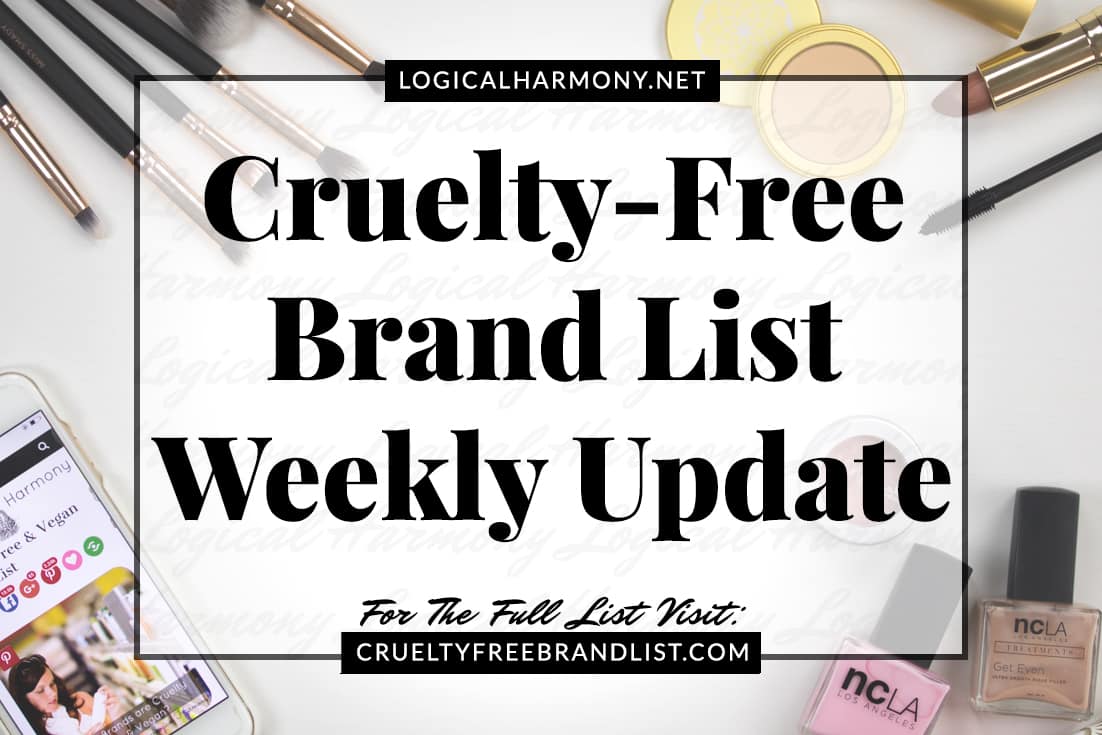 Did you know that the Cruelty-Free and Vegan Brand List on Logical Harmony is updated every week? In an effort to make it easier for you to know what changes are happening, we are now publishing a weekly update. This lets you easily see what brands have been added to the list!
What will be included in these updates? Brands that have recently been added to the cruelty-free list, the grey area list, the brands to avoid list, and the pending brands list. An explanation of what being added to each list means is included below.
Read more to see the full Cruelty-Free Brand List Weekly Update!