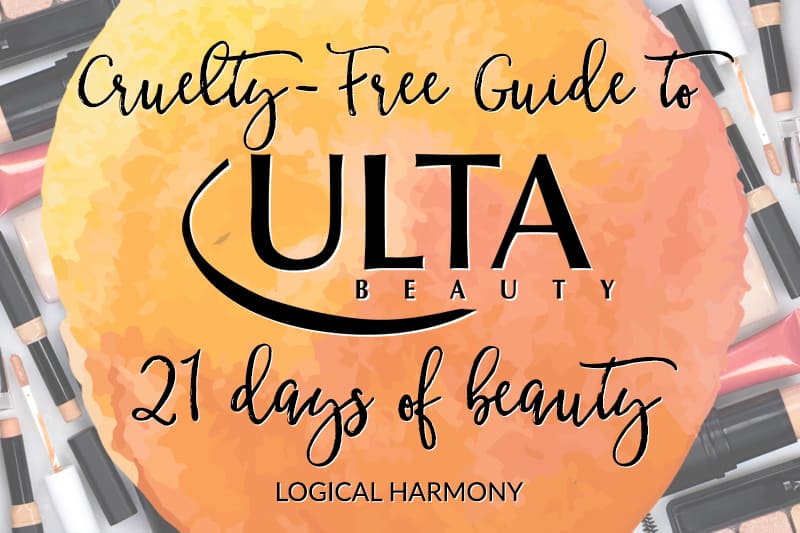 Shopping  the Ulta 21 Day of Beauty sale and want to find the cruelty-free options? Logical Harmony has you covered!
Here is your Ulta 21 Days of Beauty Cruelty-Free Guide to help you easily navigate the upcoming Ulta 21 Days of Beauty sale!  Each day a couple of selected products are discounted up to 50% off and available until they sell out. The products in the sale range from new arrivals to cult classics, so they sell out fast. There are a lot of cruelty-free brands at Ulta, and thankfully quite a few of them are included in the Ulta 21 Days of Beauty sale.
To help you prepare for the Ulta 21 Days of Beauty event, I put together this guide so that you will know what days offer cruelty-free brands and what the vegan options available are. Happy shopping!
Editor's Note: By using the affiliate links in this post you are supporting Logical Harmony! How does it work? When you purchase a product through one of these links Logical Harmony gets a small commission at no extra cost to you. This is a very large part of what keeps Logical Harmony running – Thank you!
[Read more…] about Ulta 21 Days of Beauty Cruelty-Free Guide (2020 Edition)