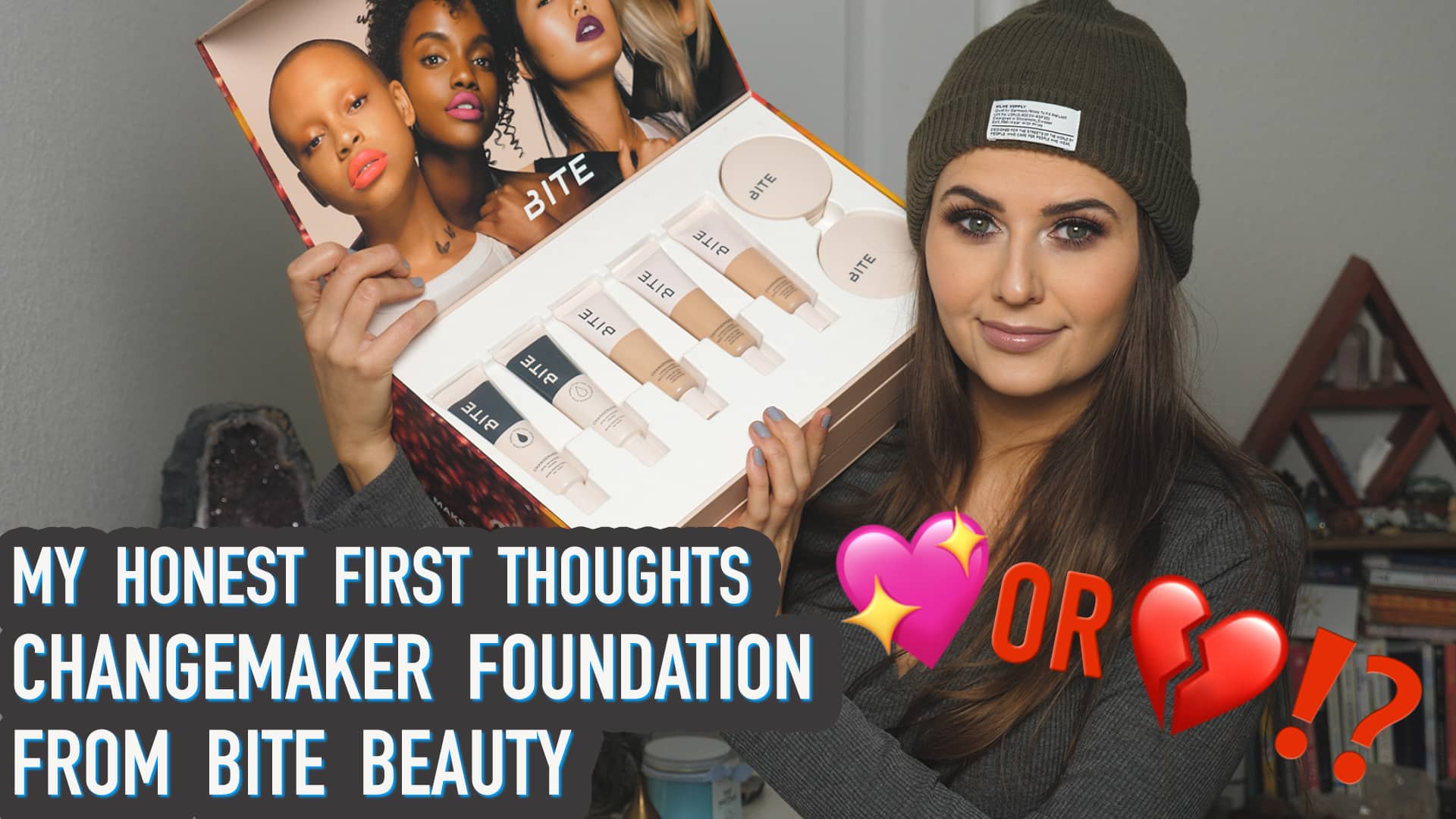 Curious about the Bite Beauty Changemaker Foundation? Learn more about it here.
Bite Beauty is cruelty-free and recently sent me the vegan-friendly Bite Beauty Changemaker Foundation, primer, setting powder, and some other goodies. I wanted to try them for the first time on camera in this first impressions video and wear test.
What's also super exciting is that Bite Beauty is now a fully vegan brand! It's truly amazing seeing as a few years ago they didn't have a single vegan option, and now their entire line is free of animal ingredients.
Editor's Note: By using the affiliate links contained in this post you are helping to support Logical Harmony as we may receive a commission on purchases made (with no added cost to you). This helps keep Logical Harmony running, and we appreciate your support.
Cruelty-free & vegan products used in the Bite Beauty Changemaker Foundation First Impressions video:
[Read more…] about Bite Beauty Changemaker Foundation First Impressions